Jeep Girls Connect Newsletter - Hard Copy
00000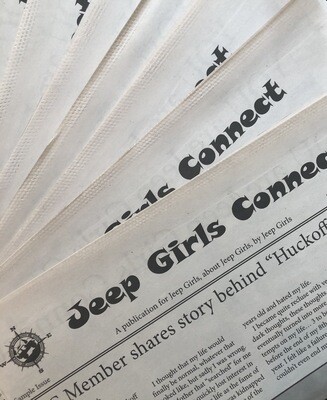 Put down your phone, close your laptop and take a step back in time while you relax and read about what your Jeep sisters are up to. Cuddle up next to the fire with a cozy blanket, a hot cup of tea and the latest edition of the Jeep Girls Connect newsletter.
Our hard copy newsletter features articles and stories shared from our Jeep sisters, as well as updates on upcoming events, promotions and merchandise.
Submissions are always welcome, so get your story in today and be featured in the Jeep Girls Connect newsletter.
A publication for Jeep girls, about Jeep girls and by Jeep girls.